About
Pure O2
---
Learn how Pure O2 became part of the health community and why they wanted to offer their alternative form of treatment to the Bay of Plenty and Waikato regions.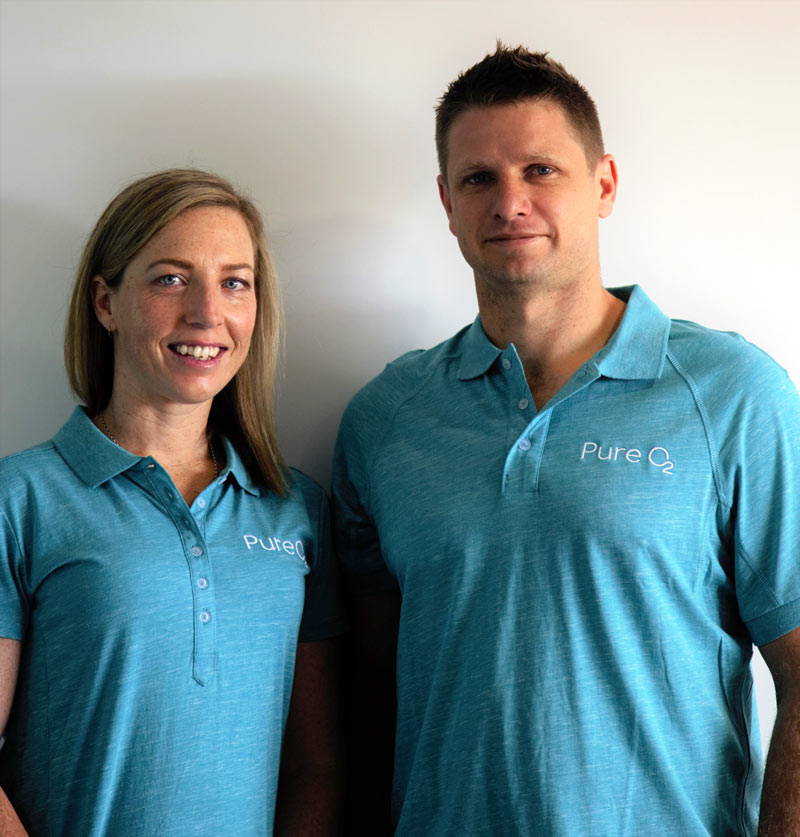 "Our mission is to assist people in their journey to heal their body, naturally"
After both leaving the Navy, my husband, Mark, became a fireman and I studied to become a legal executive, before starting our family. For me, working in the corporate world, seeing the stress and pressure people are under and how it adversely affects their health, I felt the need for a change to do something to help people.
We were first introduced to Hyperbaric Oxygen Therapy (HBOT) through good friends who found HBOT in their quest to treat some serious health issues.  Listening to their experiences led us to investigate this type of therapy further.  The more we saw first hand and completed research on HBOT, the more interested we became, and were convinced that we should bring this amazing treatment to the Tauranga area.
Mark and I completed our training through Health Evolution, based on the Kapiti Coast, and are qualified PEMF and HBOT technicians.
Through research into what HBOT can assist, we have found complementary therapies to offer our clients.  We have chosen top quality, reputable products to ensure our clients receive the best care they possibly can.
Our mission is to assist people in their journey to heal their body naturally and safely with a range of effective, non-invasive therapies.  Please contact us to discuss how was can assist you today.
Jess Osbaldiston – founder and owner.